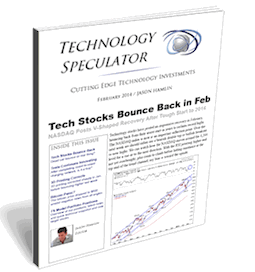 The Technology Speculator offers investment research focused on emerging technology stocks that have yet to be fully appreciated by the market.
By concentrating on smaller cap tech stocks that are building disruptive, next-level technologies, we aim to identify highly profitable 'home-run' investment opportunities. I will also cover Bitcoin and emerging technologies utilizing the blockchain.
The subscription includes:
Access to the Technology Speculator model portfolio
Email trade alerts whenever I buy or sell a stock
For the first 1,000 subscribers, it is absolutely FREE for a limited time.
Click here to secure your spot as one of the first 1,000 subscribers. You will receive instant access to the model portfolio and begin receiving our email trade alerts!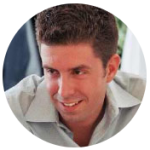 My name is Jason Hamlin and I spent nearly a decade working in analytics for the world's largest market research firm. I quit the corporate world shortly after the bull market in precious metals began and turned my focus from helping fortune 500 companies to helping everyday investors. After generating double-digit gains for a number of years and outpacing the precious metals market, I started including several technology stocks in my gold newsletter. They helped keep our portfolio afloat while precious metals have corrected in recent years. I have now decided to break out my tech research into a separate service that remains free while in the beta phase.

I find that I am able outpace the market by using an investment philosophy that takes into account political, historical and socio-economic factors to determine macroeconomic trends and isolate the sectors that stand to gain the most. I then apply fundamental and technical analysis to find the companies within these sectors that are undervalued relative to their peers. I look for small-cap, high-growth stocks within the technology sector that have significant points of differentiation versus current technology offered by competition.

I analyze financial reports, management history and a variety of technical indicators to determine what and when to buy. I use both long-term and short-term (swing trading) tactics and utilize stops orders to maximize profits and limit losses. It is a formula that has proven to be extremely profitable within the gold market and I now plan to apply the same techniques to the technology sector.  
If you are interested in precious metals, make sure to check out Gold Stock Bull and our Gold Price Forecasts.