Ambarella (AMBA) makes microchips to process high-definition digital video data. Their high-quality signal processing has made the company's products the top choice for innovative camera specialists such as GoPro. As the popularity of GoPro cameras has grown in recent years, so has the demand for Ambarella's microchips.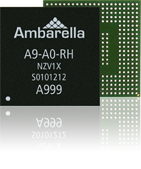 Many analysts believe that Ambarella could be a takeover target for the chipmaker Qualcomm, which does not currently produce chips for this particular segment. Q1 financials were strong, with both revenues and earnings beating expectations. In addition to chips for action cameras, Ambarella has been reporting strong sales in the security camera market. They are also venturing into other growing segments such as the internet-of-things and drones.
Last month I added shares of AMBA to the Technology Speculator portfolio. The share price has since advanced over 50% and the stock is up a whopping 123% year to date.
The technical chart shows that the share price has become overbought in the past month, so patience seems prudent for those looking to establish a new position. There is strong support around the 100-day moving average at $71, but I suspect the share price is unlikely to dip this low again.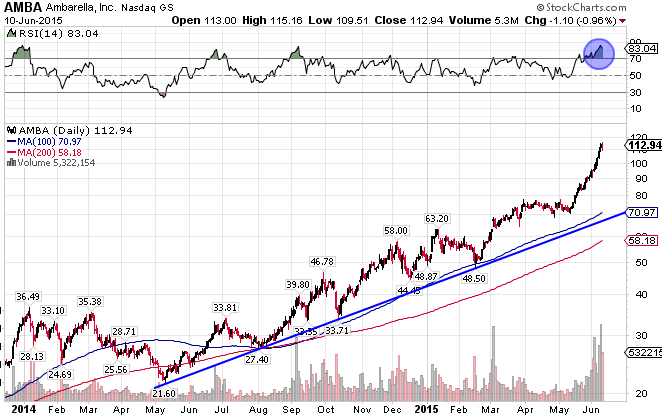 Want to get our future technology stock picks such as this? The newsletter and model portfolio remain FREE for a limited time longer. If you have yet to sign up, simply enter your email here to receive updates and instant access to the portfolio. We will never sell or share your email for any reason.